Award-winning author Charity Parkerson

Confessions:
1.) I laugh (a lot) when I'm nervous.
2.)
I blush every time I write a sex scene.
3.) I love Big Bang Theory
, Football, and True Blood.
4.) I'm a horrible insomniac and go days without sleeping.
5.) I have a crude sense of humor and drag all conversations to the gutter.
You can check out my author page on Amazon here:
amazon.com/author/charityparkerson
---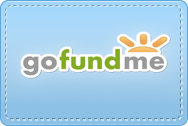 I'm sorry guys. Due to the massive amount of spam that I received through my contact form I was forced to remove it. If you have any questions please find me on Twitter.